How to Walk Through Hell in High Heels
Saturday October 14, 2017 || 10am - 2pm
What is Replenish?

Replenish is a women's conference created for women by Cornerstone's First Lady, Tina Graves. It's core purpose is to encourage you. Celebrating your lives through reminding you that the Lord has created you for a unique purpose.

"

How to Walk Through Hell in High Heels"

is this year's theme and will feature two guest speakers, Catalyst for Change Inc. founder, Kamika L. Bell and Good Girls Getting Better founder, Dawn Moss.

​

These women, along with host Tina Graves, have prepared to give you their best on the topics: 'Still Sitting Pretty After the Fire' & 'You Don't Always Have to Exit Through the

Gift Shop

'. This is a day you do not want to miss!

This event is open to all Women, so spread the word!

#E1B1 #Replenish2017
---
Meet our Guest Speakers
---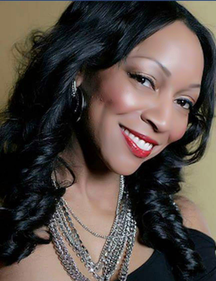 Dawn Moss - Founder & CEO Good Girls Getting Better Empowerment Forum
The former "Miss Black USA" 1996 and Camden, New Jersey native quickly moved up the ladder of success. A former high school track, field hockey and basketball star, Dawn earned a full basketball scholarship to Morgan State University in 1988. While still attending college, Dawn Moss met Founder and CEO of the Carolina Kitchen-and Mega-1 Networks Inc. Lance London who became her inspiration and mentor. She founded her own mini-market and was a legitimate inner-city entrepreneur. In 1992, she later served as producer of the CNN 1010 program "Going Global."
Dawn is former the Co-host for Baltimore Channel 2 ABC show "See America." During that season, she wrote and did advertising as an independent representative for "da Book" Magazine, a national hair and beauty publication. These experiences prepared her for her return to the Mega-1 Network Inc serving as Senior Editor for Lance London's Published MBA magazine. Determined to give back to her community, in 2003 Dawn returned to NJ and worked as volunteer for Abundant Harvest Catering at Bethany Baptist Church in Gibbsboro, NJ.
By 2007 Dawn Moss was asked by Founder and CEO of the Miss Black USA Foundation Ms. Karen Arrington to travel abroad as Executive Producer for Miss Black USA Pageant which was hosted in the Gambia West Africa. Upon her return to the states after hosting several dinners and events for presidents of states and countries, and producing one of the county's largest events to date, Lance London brought her back into the Carolina Kitchen and Big City Foods LLC. to continue to serve as an apprentice and Executive Managing partner for his multi-facet empire.
This multitalented vocalist, professional model, actress, and motivational speaker is now a Full-Time Executive Managing Partner for Big City Foods LLC. August 4, 2012 in Las Vegas "The Carolina Kitchen Is Named Best Soul Food Restaurant 2012 Hosted by Steve Harvey Hoodie Awards"

​
---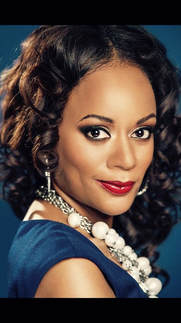 Kamika L. Bell - Network Marketing Entrepreneur
​Kamika Lynette Bell, a native of Chester, Pennsylvania, is a former pageant winner, network marketing entrepreneur, educator, success coach, fashion icon and inspirational speaker. She has one son, Kyle, who is 13. Kamika is known for saying, "God has given us the power to rise up and to live victoriously."

Kamika is committed to inspiring youth, women, and families through her ministry. She founded Catalyst For Change Inc., promoting a variety of initiatives through children's events, international mission trips, and annual awards ceremonies honoring extraordinary leaders. Kamika has exposed high school students to travel to Nicaragua, South Africa, and Anguilla through her international program.

Kamika graduated with honors- cum laude from Springfield College with a Bachelor of Science Degree in Human Services. Kamika has also earned a Master's Degree in Education from Drexel University. In addition, Kamika has taken courses through Dr. Gary Whetstone School of Biblical Studies and The Benny Hinn School of Ministry.

Catalyst For Change, Inc./Girls with Pearls under the leadership of Kamika Bell, provides dance (ballet, lyrical, and modern), and to children ages 5-13. Girls with Pearls- mentoring program for young girls, is designed to provide a select group of young girls an opportunity to develop and appreciate a deep understanding of who they are in Christ, while building a strong and healthy relationships with their peers.

---